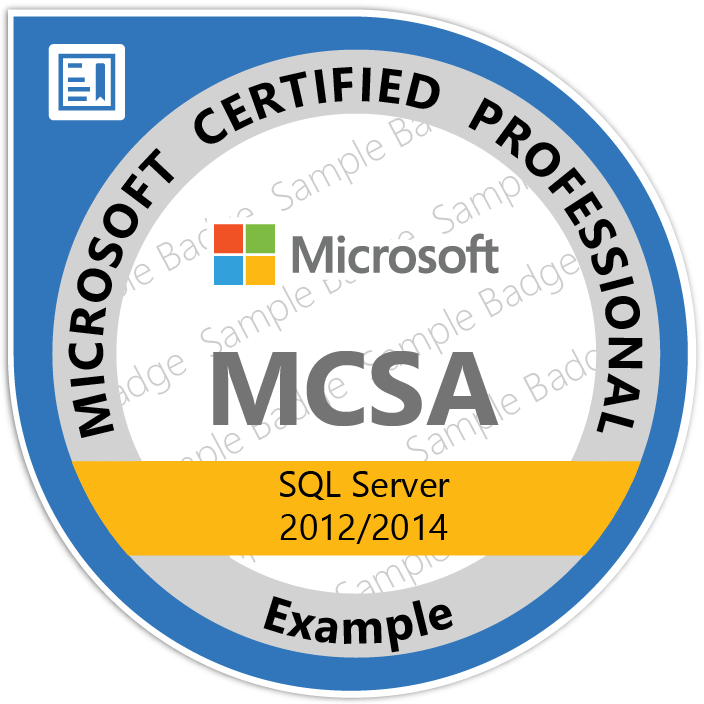 Get hired or take your career to the next level by demonstrating clear business impact and advancing your skills with Microsoft MCSA SQL Server Certification from MAX. Microsoft offers a wide range of online certification programs designed to take your career to the next level and as a Microsoft Learning Partner, MAX delivers the training to you.
MCSA SQL Server Certifications and Package Savers
Get 1 or all 3 certifications in SQL Administration, SQL Database Development, or Business Intelligence Development! Certification gives job seekers and incumbent SQL professionals the knowledge, skills and abilities to move their career and their company goals forward more efficiently and effectively.
SQL Business Intelligence covers Implementing SQL Data Warehouses and Developing SQL Data Models.

SQL Database Development covers Querying Data with Transact SQL, and Developing SQL Datases.

SQL Database Administration covers Administering Database Infrastructure as well as Provisioning them.