F5 Network Courses
Update for 2018 with the latest Version 13, F5 Network Courses at MAX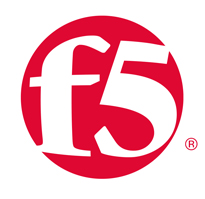 Obtain a functional understanding of the BIG-IP v12 Product Family for managing the normal day-to-day operation. This 2 day instructor led course will provide the prerequisite knowledge for many other of F5`s BIG-IP instructor-led training courses, such as LTM, GTM, ASM and EM.
F5 BIG-IP Access Policy Manager (APM) is a flexible, high-performance access and security solution that provides unified global access to your business-critical applications and networks. In this 3 day instructor led class you will learn skills to install, configure, and manage the F5 BIG-IP APM system.
The BIG-IP Application Security Manager course gives participants a functional understanding of how to deploy, tune, and operate BIG-IP Application Security Manager (ASM) to protect their web applications from HTTP-based attacks. The course includes lecture, hands-on labs, and discussion about different ASM components for detecting and mitigating threats from multiple attack vectors such web scraping, Layer 7 Denial of Service, brute force, bots, code injection, and zero day exploits.
---
All F5 Course Schedules at MAX